Riding the wild wind, dancing among tornados, exploring this vast land - as we shambled along at a blistering one mile per hour...
update:
Ramblin' Breeze
Wednesday morning blues
The stresses islanders face consist greatly of the danger of coconuts dropping on their heads...
I mean, people like really 'gwel' up revoltingly large goobles of gob of varying densities and hue.
deciding to sweep out the
debris of a very damaged heart, she embarked upon a frenzy of mental housecleaning...
...a place I highly recommend. I listened to a rather rough but pleasant chap chirping about the other sites he'd been to. He was a bit 'sozzled'...
Upon due consideration: one can very easily conclude that humanity really sucks...
PASTA-EATING LION LET LOOSE IN SA GAME PARK
A SEVEN-year-old lioness named Lea who spent the first years of her life in an Italian zoo eating pasta...
Smack dab in the the middle of the Nashville surrounds is a secret place
look what we can do for you

who says mermaids have to be so big?
Tooth Nazis of Nashville
'tooth pulling vampires...'
Grief Brief
'don't die in the tub today', she said aloud to her weeping self...
Naturally, I disagree...




It is thanks to a kinesiologist named Michele Binoit that I feel so marvelous today. For years now I have been battling extreme stress, heartbreak and some degree of malnutrition and it is largely due to my extremely good and interesting DNA that I have managed to survive. In the last few weeks, she has managed to correct physical and mental imbalances in this aging body of mine.
I have had the most interesting upsurge of energy. Even a developing facial lopsidedness is now just about completely gone.
I have known about kinesiology for a long time. A wonderful healer by the name of Ronald Holder (he is in South Africa) used to keep me in optimum shape for my glamorous TV style life and varied sporting interests. I missed his help when I moved to America.
Naturally, there are those among the profession who develop this kind of god-like stature in their own eyes because the sense of awe that is engendered in their patients can obfuscate the science of the subject and lead the practitioner to believe that it is he who is the miracle worker. But such is our human frailty!
Since discovering the whereabouts of this young and extremely intelligent
French-Canadian I have managed to bully/nag five people to undergo a treatment with her. Two of them I have grave doubts for continuation of treatment because I believe that it is their determination to remain remain ill. Ultimately they may indeed perish from these diseases which I firmly believe were seeded by negative thoughts.
However, on this day, this fine Thursday, I am full of energy and life. I woke up this morning with an incredible sense of well-being and I am extremely happy. The funny thing is that I feel a sense of love. I feel loved and love seems to be flowing out of me in expanding rays of yellow sunlight. I feel such warmth for many people.
I do believe that old friends are thinking about me right now.
I send so much to D. I touch your skin, look into your eyes and let you know how very cherished you are, my sweet long ago friend. So much warm energy is being passed through me to you that I know you have just got to feel it right now.


winner!

THE PLAN
is to have a decent jar of beluga caviar someday soon
declares fabulous foreigner
Why should fiscal challenges inhibit the quality of life?

of the Knysna Forest of South Africa...
AN elephant
NAMED 'Hapoor'
Something nasty this way comes
Severe and sudden necessity will cause acute change. Such changes will probably cause deep regret down the line of time...
Small Business
Women have to try and save the what's left of the world - go and give it a try!
My Boy :
he cuts a handsome figure and has such youthful optimism you cannot help but love him. A true California boy, blonde hair, blue eyes and the whitest teeth...
Baby Boomer Ages Reluctantly but still with style
And still, more often than not, I bounce through the day reminding myself to age gracefully and secretly plan my future plastic surgeries...,
We'll be shooting a movie very soon. It has been a long time. I am excited! I have two little films planned:
Number 1: It is , of course, about a jar of Beluga Caviar which arrives and changes closed-minded people's lives in a small hick town.

"Why are animal activists more concerned with animal cruelty than abortion?" - we'll give you the answer next week

__________
Theory
It would be a trifle odd, I suppose, to be a railway bum at my age and not be able to get all dolled up for the occasion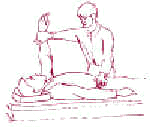 Ode to the Egg:
O Eggie, O Eggie, none better than the Eggie!
From bum of chicken to plate of prince, personable, satisfying, uncomplaining and nice to eat
Eggs grow leggs - eventually - and run off to greener pastures
How interesting is the Egg!