It's so thick you can feel it - viscous and oozing into the cold world of corporate culture.
Since the government changed hands, women's dreams are beginning to asphyxiate.
The climate has changed for women. Men are being preferentially selected, citing 'commitment and availability' to the job, no maternity leave requirements, no more special coaching on how to function in a diverse workplace, being forced to share.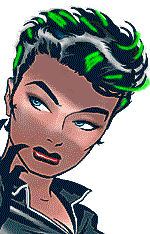 Our group gripe is: we are entrepreneurs and we are women. We want EQUAL opportunity to establish our businesses, be protected under the law, have EQUAL access to venture capital and have EQUAL access to work contracts.
Furthermore, we demand to paid more than our male counterparts because we HAVE to buy cosmetics, get our hair done (or we'll never get ahead), wear more clothes and attend to female matters.
Explain to us why it is - in the light of these matters - men are still paid more than women?